West Riding
Dewsbury
From 1848 to 1968, when British Rail gasped its last puff of steam, WELLINGTON ROAD STATION was a thriving giant on the TRANS-PENNINE route. The next 25 years saw it decline and most of it closed as it was de-manned.
That all changed in 1994 when the old waiting rooms were renovated and converted into a bar. The high street banks and big breweries did not want to know. But with the help of the Co-op Bank and an independent Lincolnshire brewery, Batemans, of Skegness, Mike Field was able to realise his dream.
The bar is situated in the original railway station building as operated by London and North Western Railways (LNWR). The Italianate/Tudor style is very unusual and is best appreciated from the car park (former Goods Yard). Perhaps most unusual is the use of an Arabic Arch in each doorway and window and in the re-discovered archways which separate each room.
Every Saturday we serve the Ale Day Breakfast between 10am and 4pm to set you on for your journey of real ales - Booking recommended 01924 459193 [email protected]
For large groups of Ale Trailers we also recommend booking.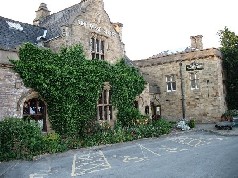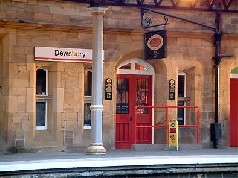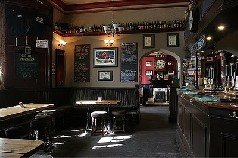 Opening Times
Monday: 12pm - 11pm
Tuesday: 11am - 11pm
Wednesday: 11am - 11pm
Thursday: 11am - 11pm
Friday: 11am - 12am
Saturday: 10am - 12am
Sunday: 11am - 11pm